EDUCATION
2008 Theodore Steinway Academy, Regulating and Voicing
1981-1982 Independent Study with Fred Drasch,
retired from Steinway after 48 years. Voicing.
1980-1981 Willis School of Piano Tuning, Orlando, FL
Tuning, repair, and regulating.
1979 - present Numerous Piano Technicians Guild Seminars and continued to attend guild conventions and seminars as a non-member throughout his career.
1976-1980 Jacksonville University, Jacksonville, FL
Piano performance major. Private piano with Mary Lou Krosnick, pupil of Rosina Lhevinne
1974-1975 Brunswick College
Music/piano major
1972 Brevard Music Center, Brevard, NC
Trumpet studies with Larry Black, assistant principal, Atlanta Symphony
Ping pong instruction from Ronald Turini, pupil of Horowitz
LARRY PARRISH HAS PERFORMED TUNING SERVICES FOR THE FOLLOWING ARTISTS
Barry Douglas, 1986 Gold Medalist, International Tchaikovsky piano competition
Andre-Michel Schub, 1981 Grand Prize, Van Cliburn International Competition
Loren Hollander/ Jacksonville Symphony
David Golub
David Oei, pianist Aspen soloists
Andre Watts
Bob James, Grammy Award winning pianist
Savannah Symphony
Atlanta Symphony
Arturo Sandoval
Lincoln Mayorga
Rostal & Schaefer, touring w/Bosendorfer Imperial concert grands
Mary Lou Krosnick
American Tradition Vocal Competition / Savannah Music Festival
Greg Allman, Grammy Award Winning song writer
Dmitri Levkovich, 1st prize 2006 Hilton Head International Piano Competition
Eric Zuber, 1st prize 2007 Hilton Head International Piano Competition
Marina Lomazov, 1st prize 1998 Hilton Head International Piano Competition
Edisher Savitsky, 1st prize, 2001 Hilton Head International Piano Competition
Hong Xu, 2nd prize 2004 Hilton Head Piano Competition
Ellis Marsalis, jazz pianist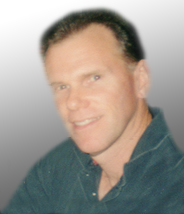 PROFESSIONAL PHILOSOPHY
L
ARRY PARRISH has over twenty-nine years experience in piano tuning, regulating, repairs, and restoration with an emphasis on tone building.
He has a particular ability in recognizing and assessing the inherent sonic and mechanical qualities of an instrument from the artist's perspective and taking appropriate actions to enhance positive attributes and diminish negative ones.
He is adept at concert preparation of the piano and has a desire to provide service to musicians in an artistic environment that demands the application of his skills. Insights gained from his classical piano training have helped to hone his sensitivity to pianists' needs.